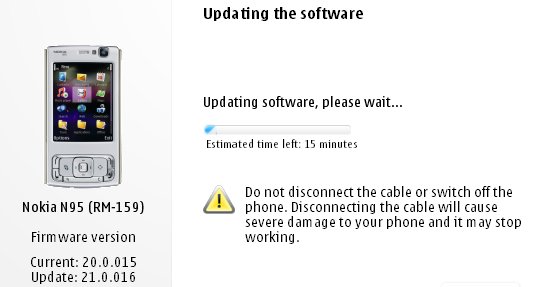 The much talked about FW update v21.0.016 for the original Nokia N95 is now released. It brings Flashlite 3/Web Runtime and other enhancements in addition to the demand paging that was introduced in v20. For those who are keeping score in major FW upgrades: N95-1 two, N95-3 ZERO. Here are some of the items that have been updated in v21:
Flash Lite 3 and support for YouTube
The Web runtime and support for Widgets
Greater bluetooth headset compatibility
Overall speed enhancements in the Gallery
Other minor enhancements and bug fixes
The poor N95-3 can use these shots in its rusty arms, but nothing has emerged from the gods of firmware updates for their red-headed creation yet. Hopefully one of these days I and the rest of the blogosphere will notify you of a major update with the N95-3 and end the torture.
[Via All About Symbian]